12 Essential Tips To Become a Successful Blogger
To Become a Successful Blogger
The blogging world today is laced with competition and anyone hopeful of getting an edge into this contention AND creating successful blogs requires out-of-the-box efforts and skills outperforming the normal.
Growing a blog from zero to success requires planning, dedication, and, most importantly the right strategies.
Thus, here comes the most commonly asked question among potential bloggers:
In this proof-perfect piece, you'll read about 12 essential tips on becoming a successful blogger, along with answers to some commonly asked questions and tools to help you become the next top name in the industry.
But first, let's start with a couple of queries that will surely cross your minds when you step into the blogging world
Is it hard to become a successful blogger?
Yes, it is easy to become a blogger but to become a successful blogger you need to put in the effort and keep patience.
Meet Pat Flynn, who lost his job during the 2008 recession, that too a wink before his marriage. Flynn didn't lose hope and started his blogging journey with SmartPassiveIncome.com and today runs one of the highest-earning, most successful blogs in the world. 
Pat Flynn is one of the many examples that show that ANYONE can start a blog.
Is it difficult to become a blogger? Well, it depends upon the approach undertaken, the strategies applied, the quality of content delivered, and most importantly, the knowledge about audience preferences and an extensive market understanding.
A fine cocktail of the above ingredients will build a successful money blogging business.
But first, you need to clarify your definition of success while stalling your venture.
What parameters would you need to slay to call yourself a successful blogger?
Is it earning a 6-figure income from your posts?
Is it growing a loyal and revisiting clientele?
Is it to deliver a message or a meaning to the audience you send your word to?
It is vital to understand the objectives of building your platform and accordingly setting tangible goals whilst also being patient in your journey towards them.
For example, you cannot expect to make millions from day 1!
Setting unrealistic expectations will only hamper your confidence and will send you down a vicious circle of procrastination which will directly affect your creativity and blogging is all about creativity!
A successful blogging business should realize all three parameters to ensure long-term success and consistent growth.
Keeping this in mind, let's explore the reason you clicked on this piece
What makes a blog successful?
There is no alchemy or magic to creating successful blogs; making money blogging is tricky.
However, there are a few tried and tested, well-researched methods practiced by millennials to create high-ranking and elite blog post ideas.
So here are 12 Easy Steps to Become a Successful Blogger:
#1 Treat Your Blog Like a Startup
Think of blogging as a startup idea- you set up a business that sparks your audience's curiosity or helps them find an answer to a question they were shrewd by the internet for.
And with every article published, you steadily build a like-minded troop of thousands of viewers regularly visiting your blog.
Next, you start adding suggestions regarding resources or products that can be useful in affiliate links or provide a space for potential advertisers. Eventually, as many people click on these links and you earn commissions from your advertisers, you start making money from blogging. 
Treating your blog like a business, you start with similar beginner scenarios and progress further.
A worthwhile example is Cathrin Manning
Cathrin, a beginner in blogging, started her blog a little over a year ago and has since converted it into a real money-making online business within 12 months.
According to her, converting a personal blog into a natural, sustainable business is a real deal and making money from blogging requires full-time dedication and endless passion. 
Here are the three things she shares which proved to be the vitals of her success:
Put efforts into establishing the name of your blog as a brand. Publish a lot of content regularly to build credibility among the audience.
Collaborate with other brands, focus on affiliate marketing, and promote other brands' products and services in your blog.
Build multiple income streams around your blog, like cropping up paid subscriptions to newsletters, special subscribers-only insights, etc.
With smartphones becoming the breath of this generation user preference has greatly shifted toward mobile viewers.
And that right there is your cheat code! 
The world is shifting towards a 5.5-inch screen and so should your blog, thus it is always a good idea to optimize your blogs and make them responsive by design for smartphone reading.
But what exactly is responsive by design?
Responsive by design is upgrading your web pages for optimized viewing across multiple devices such as smartphones, tablets, laptops, computer screens, etc.
A web page that is responsive by design will automatically adjust for different screen sizes and viewports.
Without creating a responsive design for mobile viewing, you stand a high risk of losing visitors and thus hampering your audience engagement.
To avoid this, you need to adhere to these touchstones:
Keep your blog as simple as possible without using heavy graphic-driven content or an oddball beat color scheme.
Keep your content short and precise and review your content's readability from a smartphone user's point of view. Blogs that sport responsive designs for mobile devices get a much bigger chance at audience engagement than the rest. 
Keep the navigation menu as fluid and minimal as possible for your viewers for easy relocation around your content. 

An offbeat but rather exciting piece of information: use low-resolution images in your posts to decrease buffering and quick loading.

Keep enough spaces between paragraphs and clearly distinguish your heading to give your viewers a better understanding of your article.

Be highly generous while including lists, bullet points, or graphs in the post. This sparks viewers' interest and gives them a break from the monotony of continuous reading.

Prefer collapsible selections, so your viewers can select what information they prefer to read and what to skip.

Update the WordPress plug-ins and themes added to your blog, so it doesn't crash or turtle load on your new reader's devices. 

Test the optimization of your blog site on different devices ( Android, Apple, and Windows) and keep a simple responsive design to cater to all possible device preferences.
#3 Pay Attention To User Experience and Load Time
Do you hate buffering? So does your audience!
Recent studies show that a delay of 4 seconds or less while loading a site can drive the audience away from a blog.
People are low on patience these days.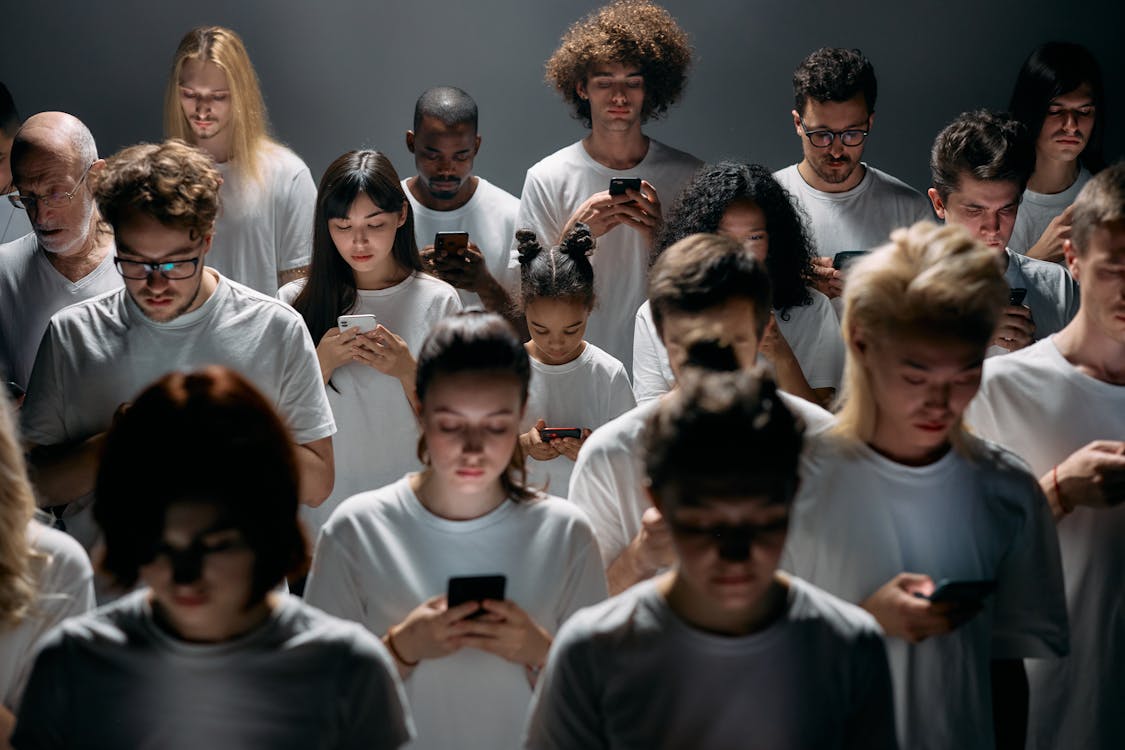 Henceforth, it's crucial to optimize your site accordingly for improving your user experience.
Not only do users prefer fast-loading sites, but so does Google.
"Google page speed inside" is a tool that is used to measure the test page loading speed.
To improve the loading speed, here are 7 tips you can consider:
Use an expandable summary for each post, with the option to click "see more."

Use free tools like

Pixlr

to resize the image according to the format of your post.

If your blog is image intensive, choose separate image hosts like

Google

,

Flickr

, and

Imgur

instead of using identical blog hosts. It allows the article to load texts and designs early so you can expect better loading speed.

One of the most frequent reasons why blogs load at turtle speed is because they have too many embedded widgets and HTML codes. Profile widgets, email subscription widgets, blog archive widgets, popular posts widgets, and search widgets are more than enough to produce a high-performing copy. Also, minimize your third-party widgets like Facebook and Twitter. 

Compress blog posts and blog image sizes and start using them.
You may Like to read: Best landing page builders to drive conversion
#4 Learn To Build Quality Backlinks To Boost Your Rankings
One of the vital aspects of building a successful blog is focusing on useful inbound links and quality backlinks from other websites to improve the site's ranking.
The link-building process is part of Search Engine Optimization, which directly decides your reach among potential viewers.
The days of stuffing and writing blog posts with hundreds of backlinks and posting web page URLs on hundreds of sites are long gone.
Most traditional link-building tactics have become obsolete due to constant updates in Google's algorithm.
Google's algorithm now favors content expertise, authority, and trustworthiness.
So, how do you boost your blog's ranking while meeting all of these criteria?
Here are the tried and tested methods of building quality backlinks:
Write an awesome article
This is the easiest and most challenging way to build quality backlinks.
People come to your site to find the information your competitors have overlooked, and you give them exactly that.
 To accomplish this, try including value-added details in your article, most of which require an extra hour of research.
The niche on which your article is based should have in-depth and all-included knowledge about the topic in discussion.
People are more likely to share your article if it is insightful; the more your links are shared, the more trust and authority you gain in your niche.
You should need the best fonts for the blog to increase readability which could enhance the blog post well to read till the end of the article.
Reach out to relevant people (Do guest posting)
Contact the big-bag domains in your niche and let them know how your piece contains the most up-to-date information and the most recent research, charts, data, and infographics that hold relevance.
These brands have thousands of viewers per article; even a mention of your domain name can take you from zero to sky-high! 
However, reaching out to these big brands can be difficult
Here's how to do it:
1. Contact them using the email addresses listed on their website and thoroughly explain your offerings.
2. Make sure to include a catchy subject, as more than 90% of emails go unread because of a lack of a good tagline.
3. If the emails are not listed on their websites, you can use email finder tools, such as hunter.io, and pitch them with a catchy piece.
Personalize the message
When you reach out to big brands, be precise. Understand the requirements of your client and tailor your offerings accordingly. 
For example, if the author is writing about "establishing an organic potato farming," you can address them by explaining how your article can add value to his/her article by adding the recent research and technical know-how in organic potato farming.
Data, percentages, and statistics are your best bets.
Regularly perform a follow-up for lost links.
Use backlink checker tools to identify those who previously used your links but no longer do. 
Index those pages based on their authenticity and reach out to genuine pages to promote your links. 
Make a list of the sites that require follow-up. Maintain the follow-ups at least weekly until your links are updated on their sites again.
On a more traditional front, social networks such as Twitter, Quora, and LinkedIn can be used to build quality inbound links.
#5 Plan Your Content Strategy
Plan It! Win It!
To become a successful blogger, you must have a top-notch content strategy. A perfect content strategy directs both readers and bloggers in the right direction, where they can achieve their respective goals.
90.63% of blogs get less to no traffic because of poor content planning and you'd definitely not want to be a part of that. 
Here are 4 tips that you can use to create the best content strategy that'll make your blog a baller in the game:
Define the purpose behind the blog and be clear about the objectives of your platform: Once you're clear about the basic objectives behind creating your platform you can align your posts with your business goals. Remember if you are confused, so will the audience.
Research your competitors' content: What kinds of content worked for them and what are they lacking in? To explore your competitors' sites, you can use

Ahrefs'

"site explorer," where you can check the performing content on your competitors' sites 

Build a solid content plan based on traffic, ranking, and business values: Conduct research on how often posts with similar keywords receive more traffic, how difficult the post is to rank, and how relevant the post is to the value of your business.
Consider your blog as your brand: Your blog should reflect the values and echoes of your brand. To keep your blog visually unique, you need to set up visual guidelines. Visual guidelines help maintain consistency in style and quality across all your blog pages.
#6 Use AI To Your Benefit
AI is no longer regarded as a terminator and it has evolved significantly over the years it is now making inroads into every aspect of life collaborating with humans to make their tasks easier and more efficient and blogging is no exception to this.
Though AI has not yet reached the mark at which it challenges the human role in content creation, it significantly reduces the time in creating content. 
Moreover, AI writing software is excellent for creating data-specific miniature posts for social shares.
One of the major uses of AI tools in content writing is identifying and personalizing content for potential audiences in your niche. Apart from this, AI helps to evaluate social media content and the reach performs systemic keyword research and highlights trending topics.
AI also helps collect data on user-generated content which helps to evaluate market trends and the products that are currently trending in the digital marketing space.
#7 Affiliate Marketing = Big Blog Success
Affiliate marketing is one of the most innovative ways to make your blog profitable and secure a stable income from your site. Most bloggers derive more than 60% of profits directly from affiliate programs associated with their blogs. 
Moreover, the conversion rates in affiliate marketing, as opposed to social media advertising, are 14% higher.
A crucial requirement for affiliate marketing is to identify your niche and begin promoting products within that niche. 
When you stick to your area of expertise, people see you as a trustworthy suggestive and an expert on the subject, which increases the chances of visitors turning into potential customers.
#8 Analytics Are Your Touchstones
Analytics matter everywhere and they are the soul of your platform and also something that will consume a major chunk of your time while content creation.
All your content strategies, their topical relevance, searches, clicks, impressions, CTAs, and traffic to your blog, everything can be assessed only by analytics. As a result, it's critical to optimize every post on your blog for outreaching search engines to increase your analytics.
#9 Regular Content Upgrades
Hot Is Hit!
Market trends change every day, thus it is important to keep your blog relevant and always in sync with the audience's preferences.
The more you keep your blog updated and optimized, the higher ranking it will get in Google's search engine program.
Here are some ways to keep your blog post dynamic:
Update your learnings regularly with fresh ones. This keeps your blog relevant and contextual.

Images in your blogs deserve a makeover from time to time. Invest in designing apps like Canva to create quality and in-trend images. 

For time-intensive content keep the dates and times updated.

Keep on publishing helpful blog posts to your audience.
#10 Keyword Research Is The Key
Keywords are the secret sauce for a successful blog. Doing in-depth keyword research can magnify the topics your audience is curious about within your niche. 
But how to perform the proper keyword research, you ask? 
Here's the deal:
For example: if you start a travel blog, keywords like destination, flight, travel, cheap hotel, bag, luggage, resort, holiday, etc., are some of the actively searched keywords related to the travel niche. 
To perform specific keyword research, you can rely on Google keyword planner, Semrush's Keyword Magic Tool, etc. Once you've identified the most popular keywords in your niche, you can tailor your posts and headlines accordingly and try to use them as frequently.
But make sure to avoid stuffing keywords unnecessarily into your articles as it causes an irritated response in the reader's minds and thus reduces the audience's engagement with your content.
#11 Choose The Right Blogging Tools
To build a successful blog, it's important to have the right blogging platform and tool that provides tailor-made Search Engine Optimization and thus improves traffic. 
The top of the heap are:
WordPress is currently the most popular platform used by new bloggers and more than 40% of websites on the internet are powered by this platform. Apart from being scalable and flexible, WordPress hosts 40,000+ plugins and themes which makes it a preferred choice.
Blogging on WordPress is less painstaking. The "block" layout keeps your writing clean and clutter-free. It also offers features like adding images and charts without meddling with codes.
WordPress offers a feature called 'self-hosting' which is essential for generating multiple income streams and you retain 100% authority to run your blog as you wish.
Elementor is an ideal platform for self-hosted WordPress blog.
Elementor is a drag-and-drop page builder that allows you to fully customize your website as opposed to other platforms which provide a generic front end and again the pages are unique.
Surfer SEO is one of the best keyword research tools that provide on-page SEO optimization as well as aids in the creation of tailor-made search-engine-optimized content 
SurferSEO also optimizes existing content to improve rankings and visibility. 
It also offers a free keyword research tool and analyzes the first page SERPs for your target keyword.
Grammarly is one of the most popular typing-assistance tools that reviews, clarity, engagement, and punctuation in a blog. 
It's basically a Grammar Nazi that will highlight any grammatical errors in your writeups and will also suggest alternate words to create high-quality content.
Spin Rewriter is an AI app that rewrites previously written articles to generate brand-new, plagiarism-free articles.
Unlike other content-spinning tools, Spin Rewriter generates completely new articles from the previous ones without affecting the essence of the original content.
#12 Be Search Engine Friendly
Seo is a roadblock for anybody trying to create successful blogs and if you optimize your content with proper SEO practices, it will guarantee you a higher page ranking and thus increase page views to your website.
But, 
What exactly is SEO?
In simple words, SEO or Search Engine Optimization is the process of optimizing your web pages, in this case, your blogs, with respect to content relevance, link popularity, and technical configurations.
By doing a search engine-optimized page outranks its competitors, brings in traffic and directs users to the site.
There are tens of thousands of SEO strategies spread out all over the internet and for a new creator, these could be overwhelming. 
So here are some of the top SEO strategies that actually work:
1. Pay attention to correct keyword placement- After you perform thorough research and jot down all the target keywords that you intend to include in your blog, the next vital aspect comes along which is the correct placement of these keys.
Wrong keyword placement can lead to an unnatural 'stuffed-keyword' impression on your viewers which will hamper the user experience and in turn downrank your page.
So here's how you deal with it: 
Your main or target keyword should be a part of your title tag also referred to as H1 along with the URL for your article. 
Use the main keyword as many times as possible in the first 100 words up to the next sub-heading also referred to as H2.
All the other keys should be included keeping in mind the reader's flow and any unnatural stuffing or repetition should be avoided.
2. Use Semantic Keywords- Make sure to add semantic or related keywords in the main article along with your target keywords. 
Google is getting smarter every minute and to get an edge over your competitors you need to include everything about the specific topic and some plus-ones related to your topic: and semantic keywords are just that. 
For researching semantics, you can use keyword research tools like SurferSeo and add them to relevant places in your article.
3. Rank content through featured snippets:
According to semrush after assessing over 80 million keywords, adding an FAQ section to your article gives you a much higher chance at ranking #1 in the FAQ search result pages.
Moreover, it increases audience engagement which is vital for a good on-page search engine optimization
4. Add texts to your visual content:
Google as of yet cannot identify infographics, podcasts, or videos that you add to your blog and these are a great way to drive organic traffic to your website.
To solve this problem, add a thorough description alongside the infographics which will help Search engines evaluate your content better and thus rank it higher. 
5. Minimize pogo-sticking
Pogo-sticking is when users click on your content and immediately opt-out. 
If viewers continuously pogo-stick your content, it delivers negative feedback to Google's Search engines which ultimately leads to Google downranking your website.
To avoid this, make sure to give special attention to user experience on your own site and optimize it by adding eye-catching images, breaking down longer paragraphs into bullet points, including infographics, and optimizing your content for a quality reading experience
6. Delete Dead Pages
Delete dead pages that no longer bring traffic to your site. 
When you remove dead pages it clears your internal links and your content comes out to be organized and updated. This is because Google prefers one strong page over multiple small pages. It shows your authority and expertise in the specified niche.
Creating a blog and taking it to success is a path laced with patience and consistent efforts. Just like any other business, it requires a lot of time and effort, but once you hit the right key, the success is astronomic.
To summarize, focus on creating quality and unique content, learn to research high-volume keywords, plan your content and create an innovative content strategy, make use of relevant tools, diversify your content and feel free to use the 12 quick tips we've listed out for a successful blogging business.
If you wish to run the extra mile, you can create an email list of potential and regular audiences and keep this at the front desk of your mind. 
Maintain a personal touch in your interactions with them and be genuine. This will not only build a loyal clientele but will also increase your chances of getting recommended and thus multiply your reach.
Last but not least, incentivize your audience to keep them hooked.
Here are a few questions that might be lighting your neurons.
FAQs to Become a Successful Blogger
1. What types of blogs are more successful?
With over 600 million active blogs worldwide, each blog type has its purpose of serving and an audience base that it entices. 
However, here's a list of the top 10 most successful blog niches with fast success records-
Food Blogs

Travel Blogs

News and Current Affairs Blogs

Affiliate and Product Review Blogs

Lifestyle Blogs 

Fashion and Beauty Blogs 

Health and Fitness Blogs 

Arts and Crafts related Blogs

Finance and Investing Blogs

Movie review Blogs
2. How long does it take for a blog to be successful?
Making a blog and taking it to success is like planting a tree, watering it regularly, and eventually watching it grow to bear fruits. Consider blogging and why just that- any business is a similar case. 
Typically, however, most bloggers start making a consistent income at the end of the first year of starting their venture. The timeline, however, depends upon the approach and the niche chosen.
3. Are blogs still profitable?
Absolutely! Blogging is still and, as we predict, will be profitable in the future, and bloggers are making a fortune. 
Take the example of one of the most successful bloggers out there- Neil Patel. He earns millions a year from his blog name Niel Patel and has also branched out into various other businesses using his platform.
All you need to do is adhere to the right practices, remain relevant and contextual to your niche, and deploy proper SEO strategies.
4. Can beginners make money blogging?
Yes, absolutely. All you need to do is- well, START A BLOG!
You obviously cannot make money from day 1 of hosting your platform. 
It would help if you built income funnels around your blog topic to facilitate monetary gains from your platforms. These could be Google AdSense, affiliate marketing, online advertising, brand representations, collaborations, etc.- all of which are the perks of building a solid audience base.
And To do that, check out these boxes:
Be clear about the purpose of building your  platform 
Learn to identify audience preferences and conduct thorough market research regarding your niche.
Create valuable content
Promote your blog topic constantly using free and paid to advertise 
Create a benchmark content strategy
Invest time in research
Remain consistent 
5. Can anyone be a successful blogger?
Yes! Absolutely anyone can become a successful blogger.
To become a successful blogger, keep focusing on creating great content. 
Remember, Helpful Content is the King of your blogging business. 
And, of course- the 12 tips mentioned above will help you pave your way into a successful blogging career! 
Learn how others minting
money online
Subscribe below for a weekly newsletter featuring ways how people around the globe are minting a fortune online and sporting a positive change in their life!